GAY COMICS.
These comprise my two Titles, 'Bright Judges' and 'ElfSex'
Bright Judges
Bright Judges is inspired by the Megacities depicted in the comic 2000 AD,
In that comic , there was a dark parallel dimension where life had been declared a crime, as all crime was committed by the living.
Undead judges presided over the dead dimension and when they found a way into a living dimension carried on their dark task.
They were called Judges Death, Fear , Fire and Mortis and female judges Nausea and Phobia
The Dark Judges
My idea was somewhat different.
In the parallel dimension ,sexual freedom is the norm, repression and denial are the crimes.
The judges are Judge Sex, Judge Love, Judge Lust and Judge Leather, with female judges Ecstasy and Fantasy
The Bright Judges
Now they have found a way into the dimension where Judges rule Albion City.
Bright Judges 1
This stars Judge Lust...Enjoy!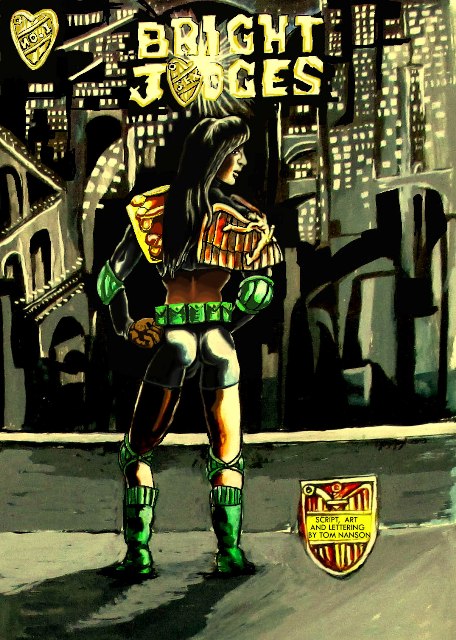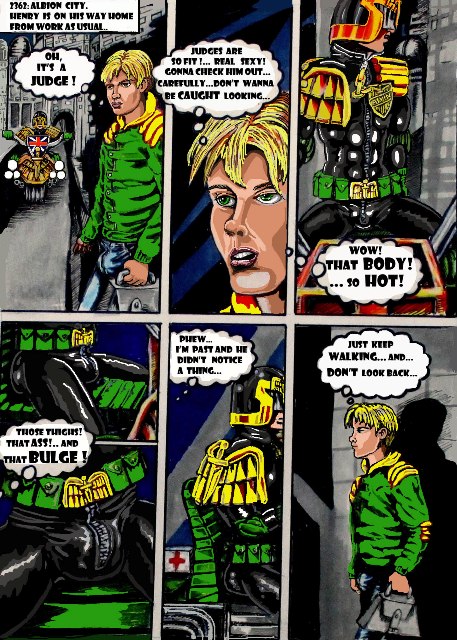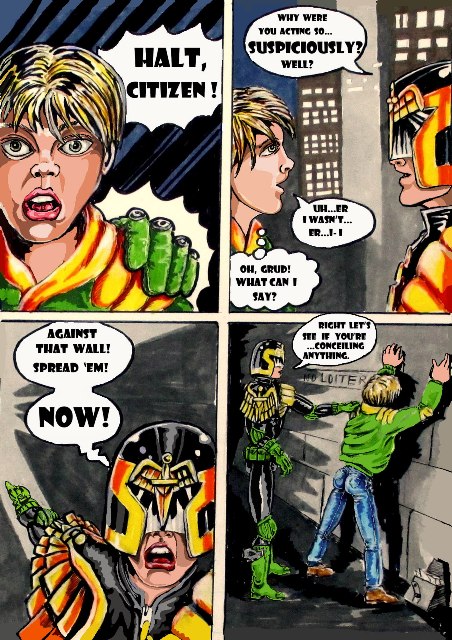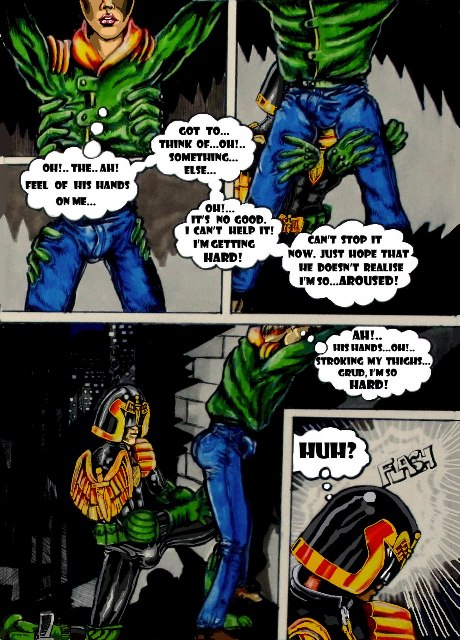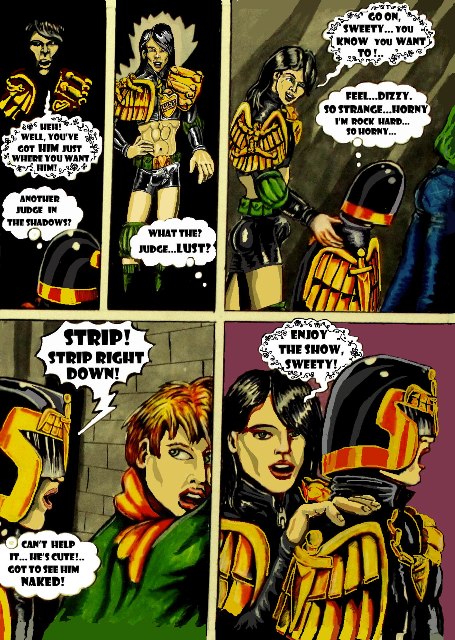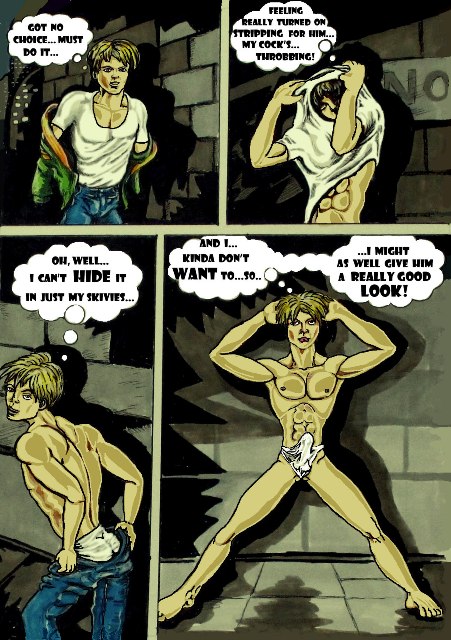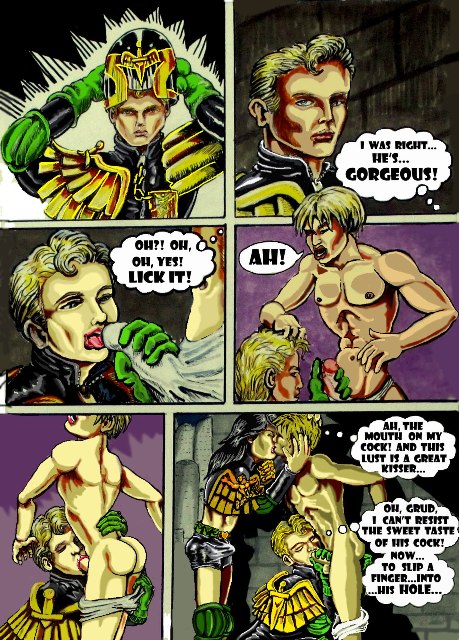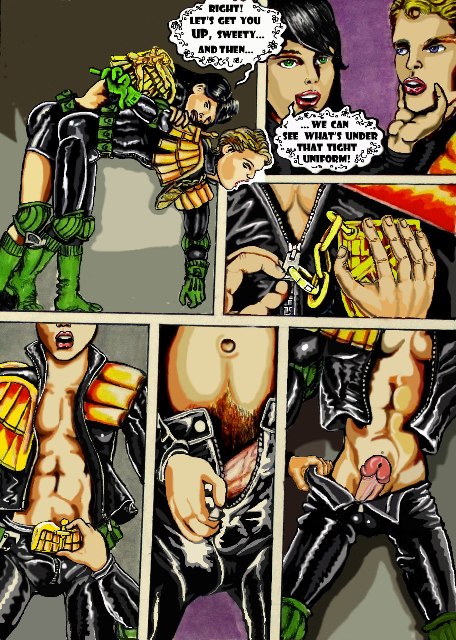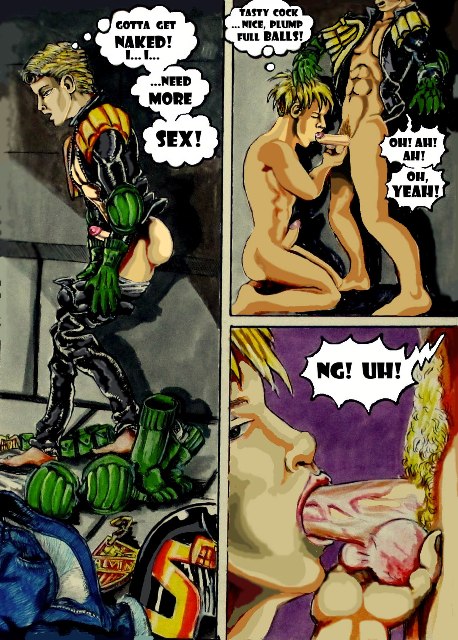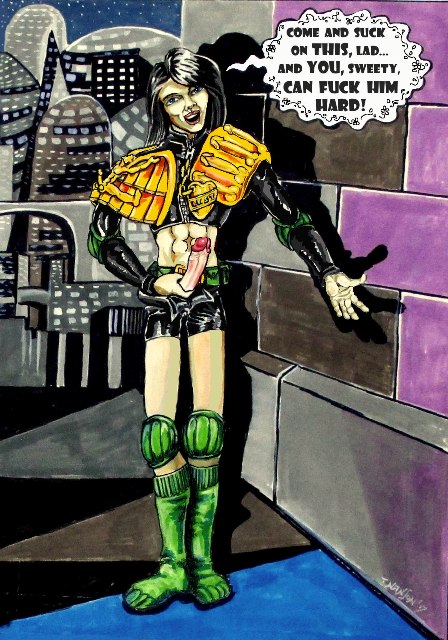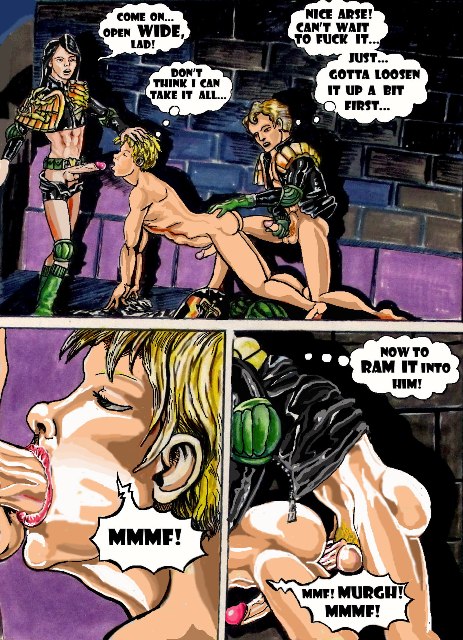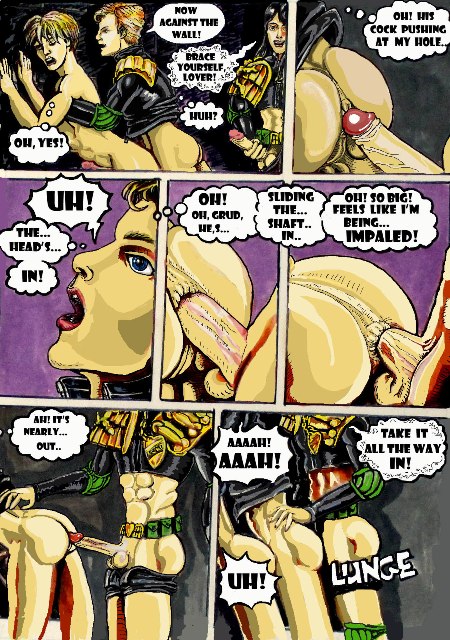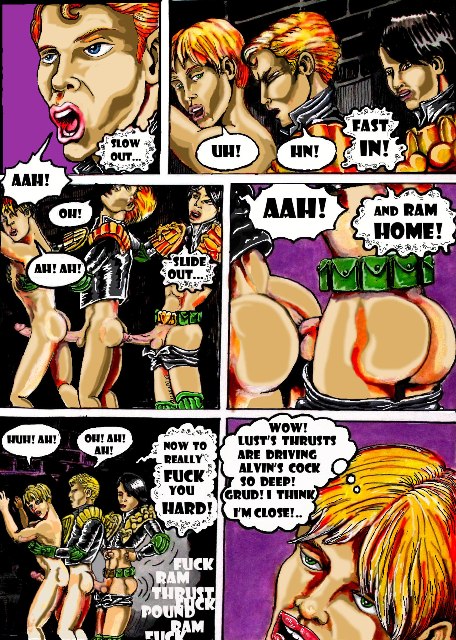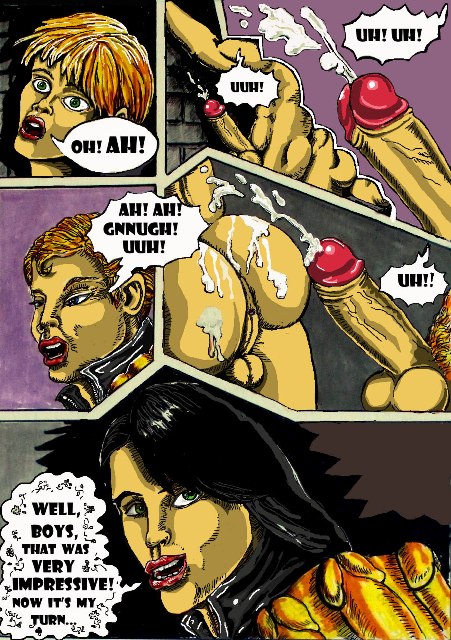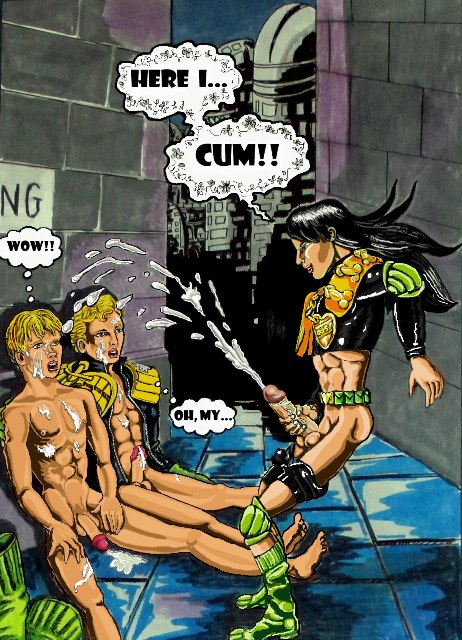 ELFSEX
ELFSEX 1
This was my first foray into slash comics.
It stars Cutter, Skywise and Scouter in threeway sex.
Unfortunately, I painted the original in A2 and forgot to allow for the reduction in size in relation to the script.
I had, therefor, to redo the script in photoshop. It's still small in some cases (due speech bubble size), but I hope it is legible...
.Enjoy!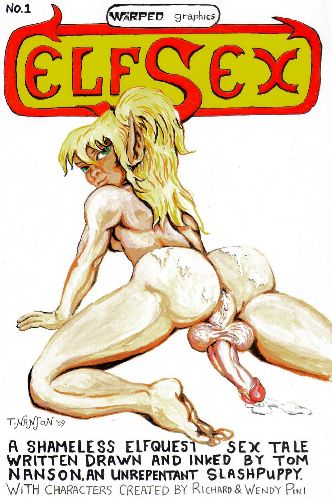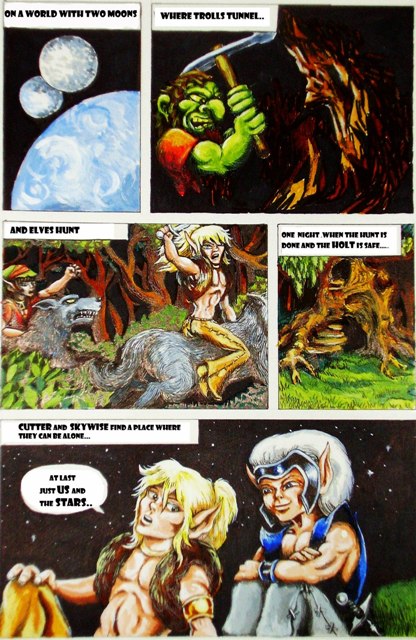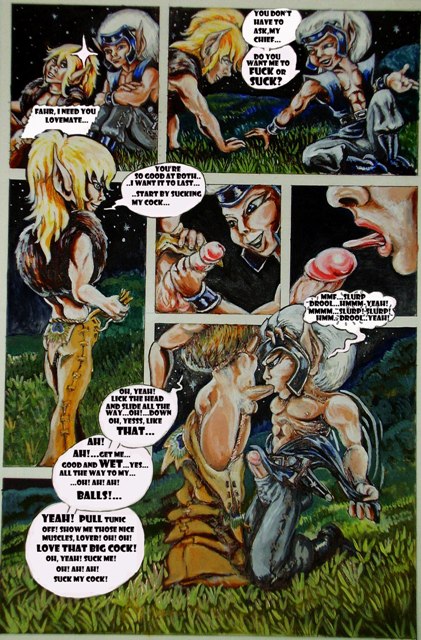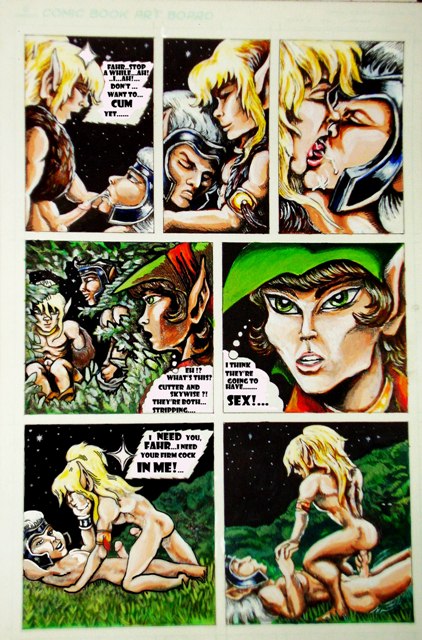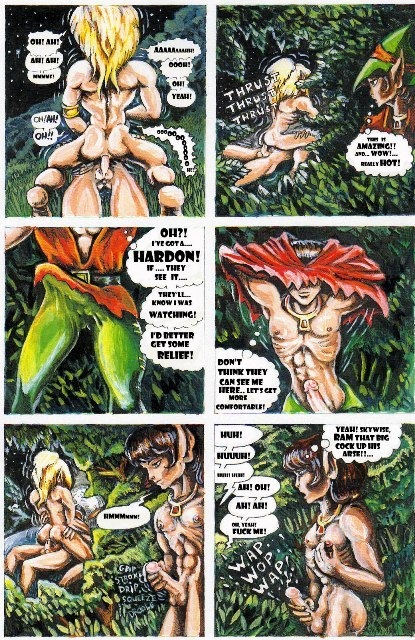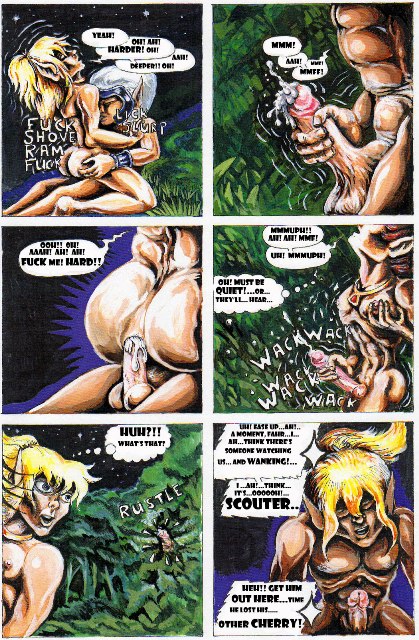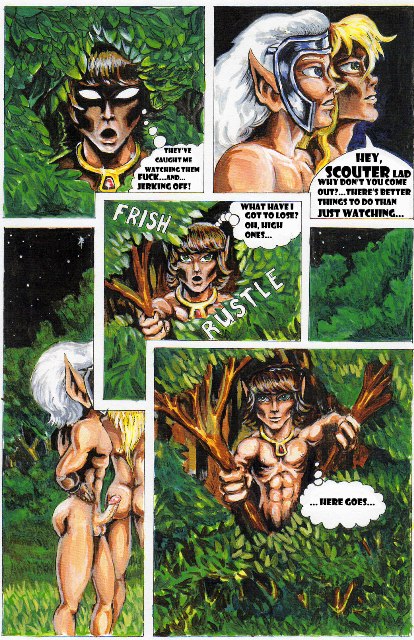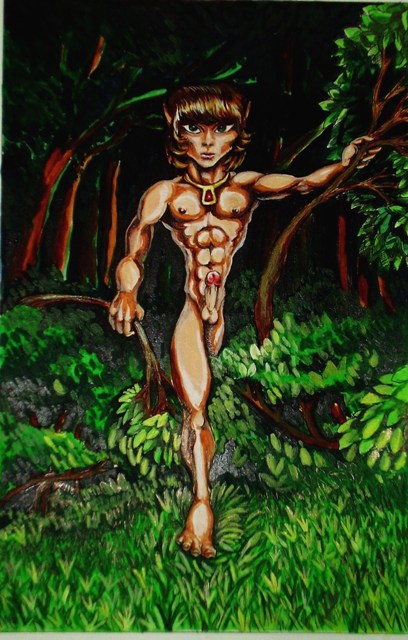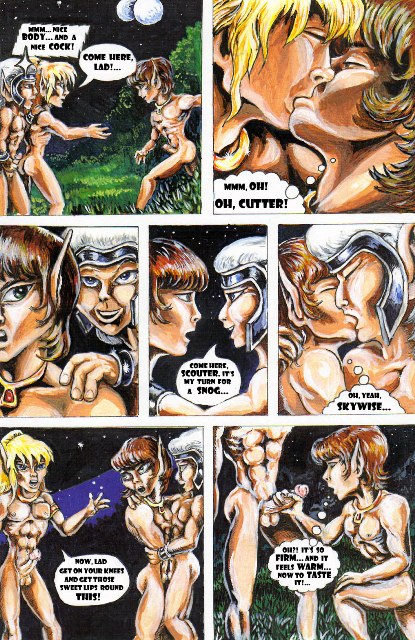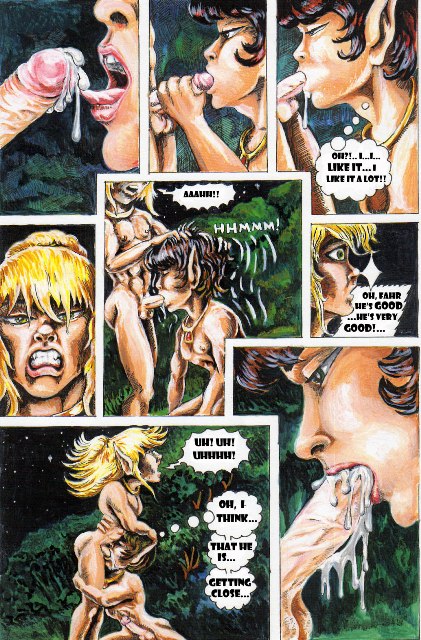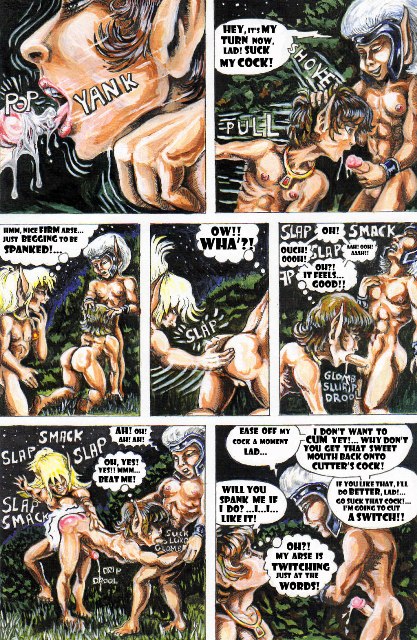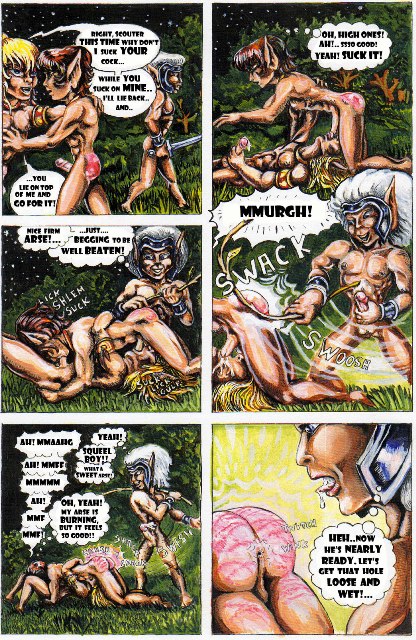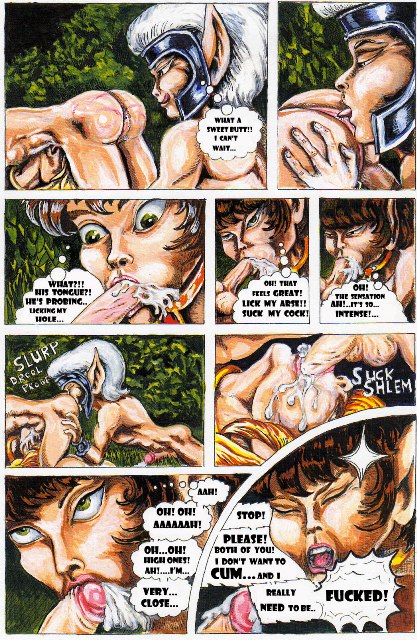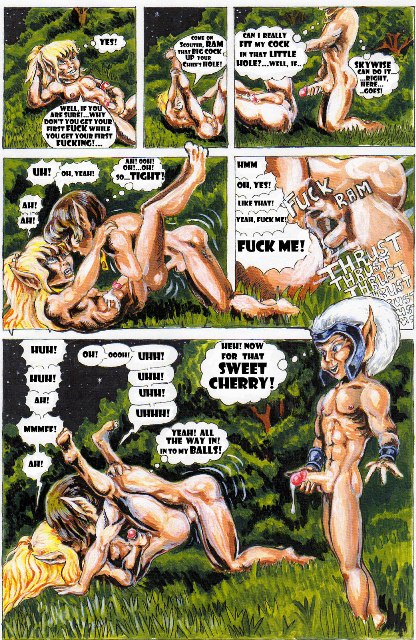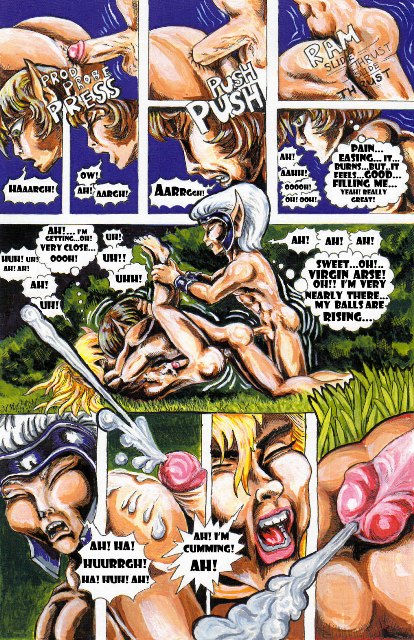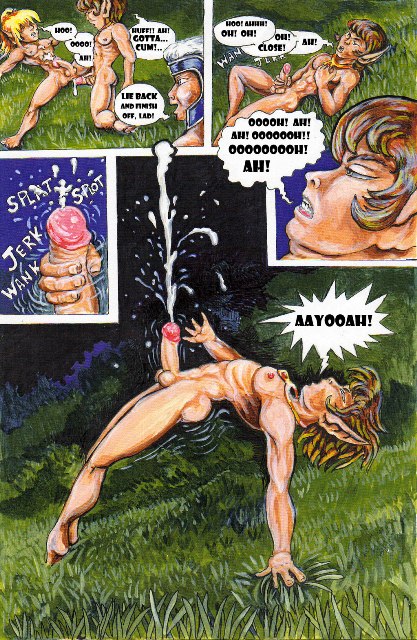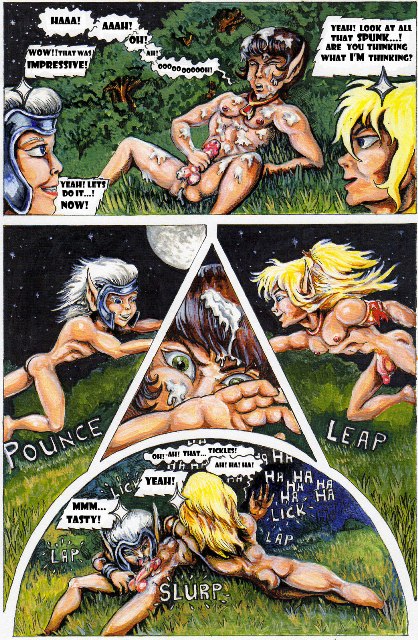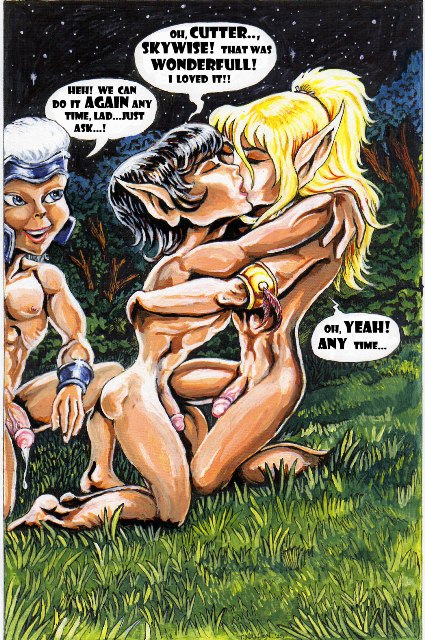 ELFSEX 2
For Elfsex 2, I came up with my own characters.
Meet Raven and Brightsong...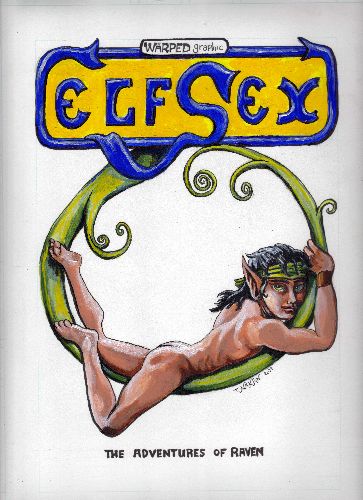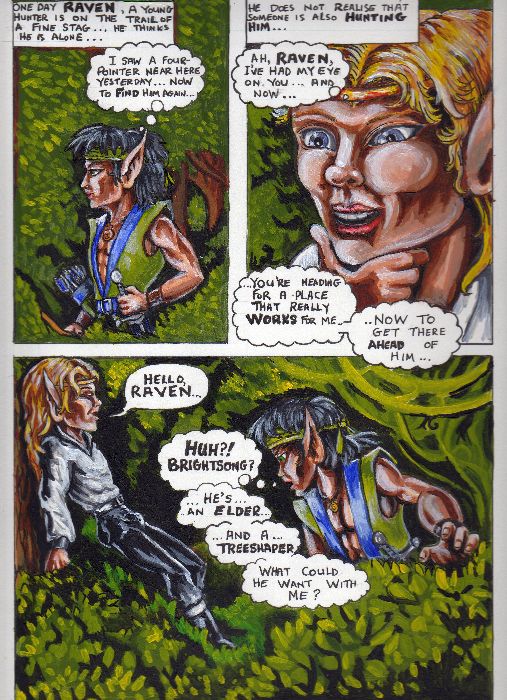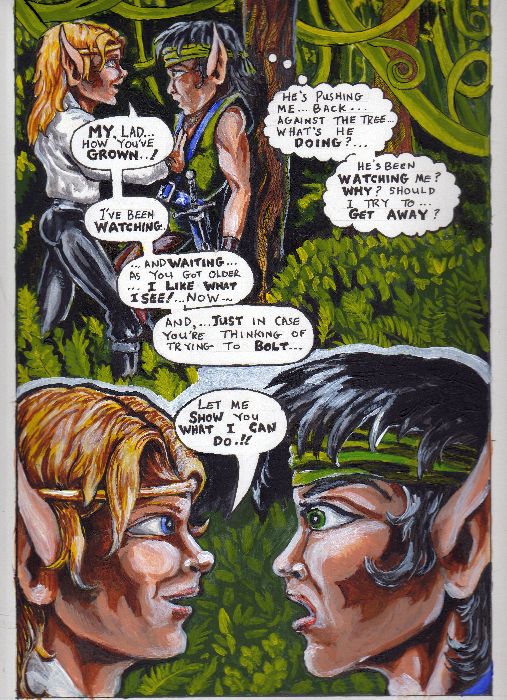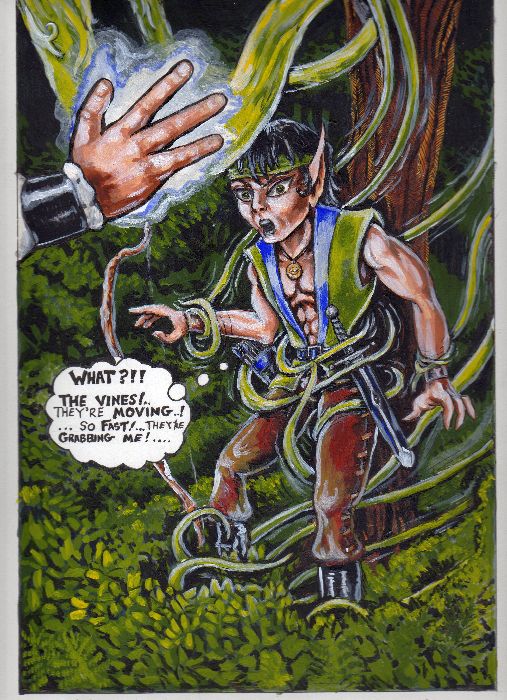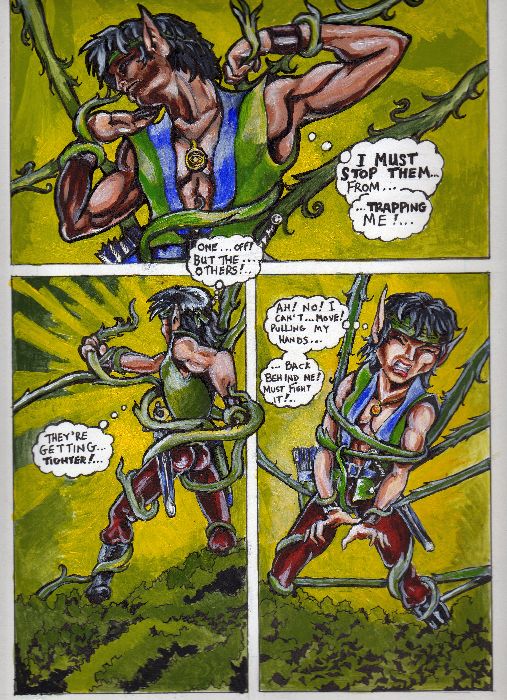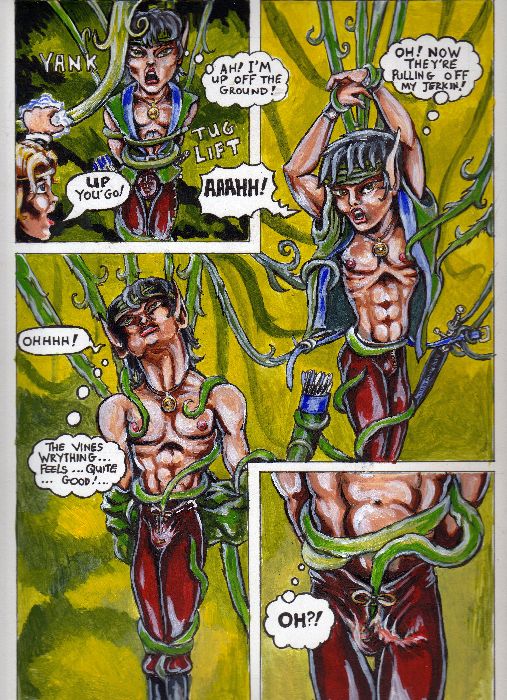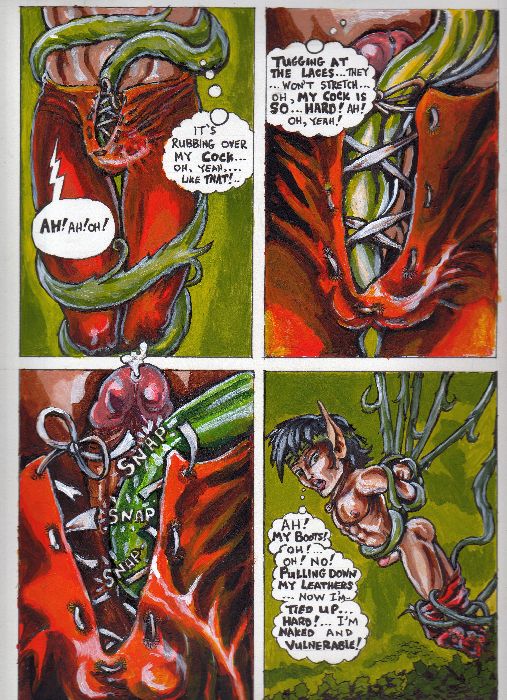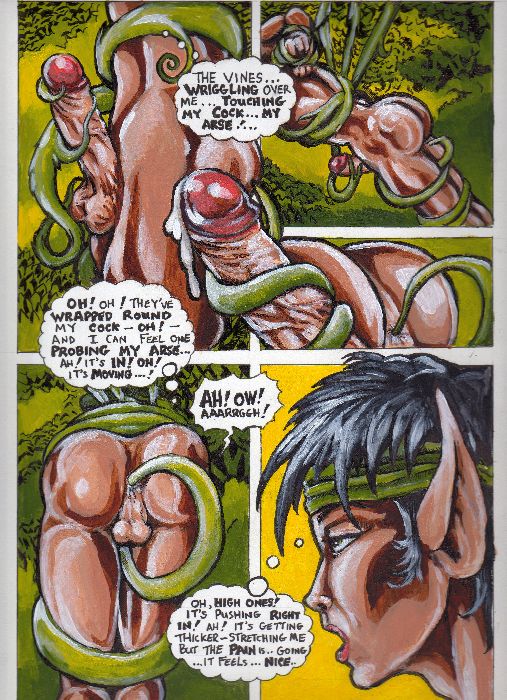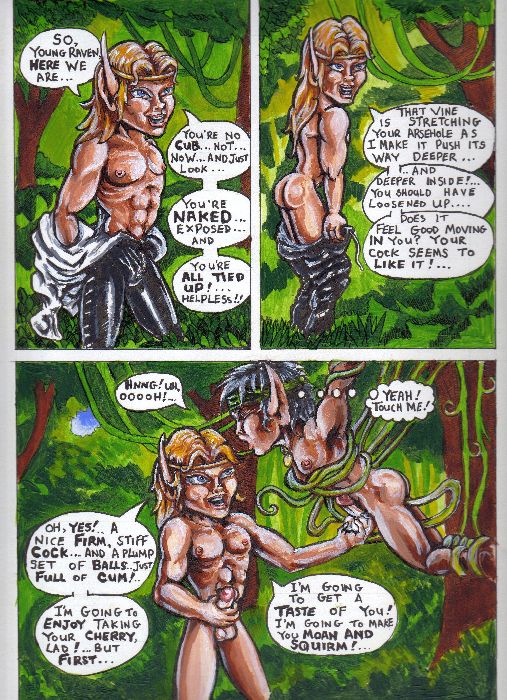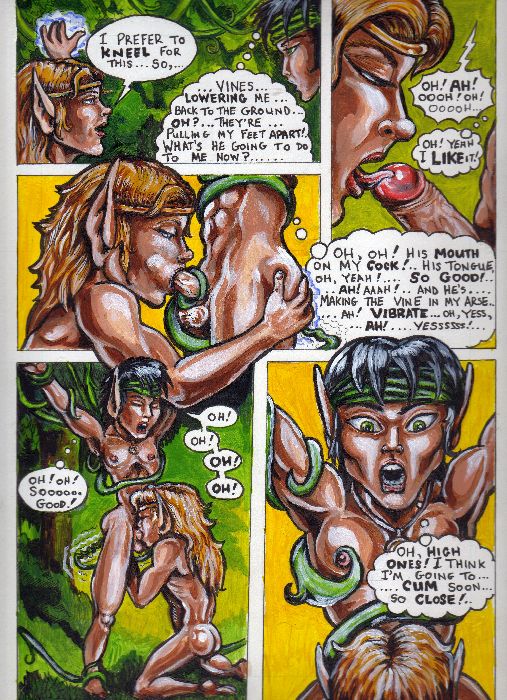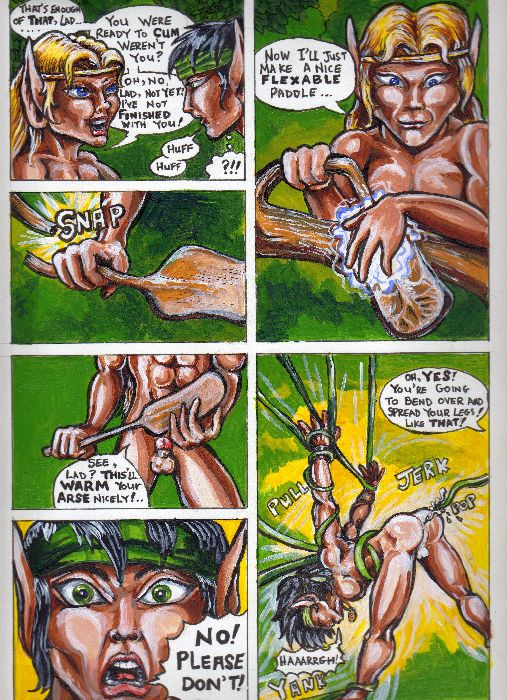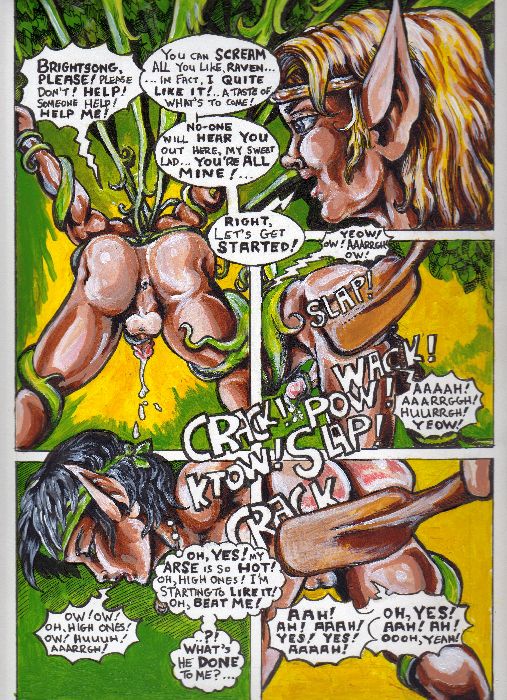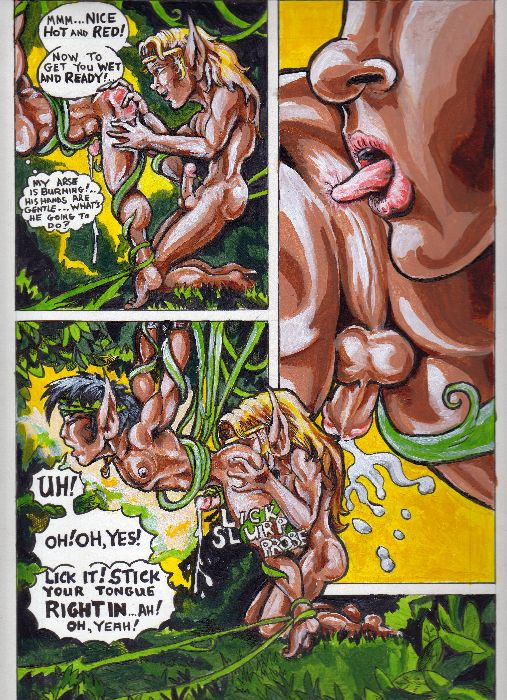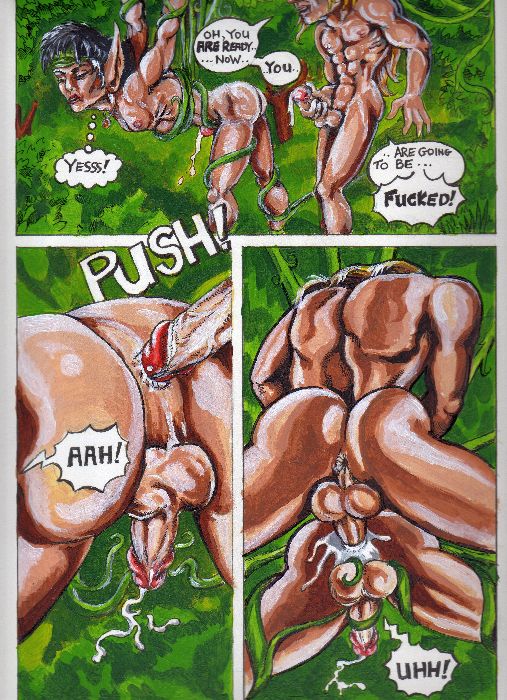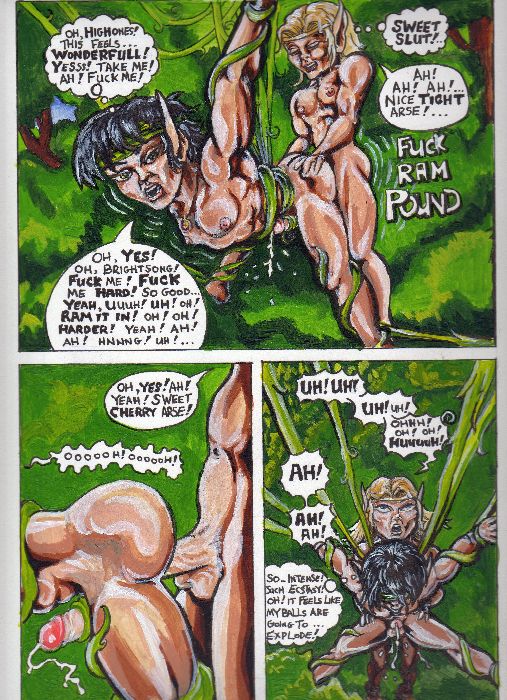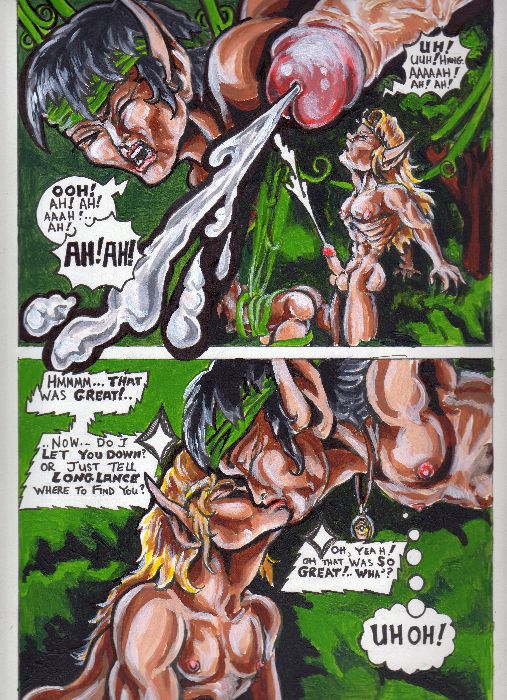 ELFSEX 3
RAVEN AND THE GLIDERS
FOR THIS THIRD COMIC, I INTRODUCE TWO NEW CHARACTERS: TYRIEL AND LORD SAAL...