GAY COMICS.
ELFSEX
ELFSEX 1
This was my first foray into slash comics.
It stars Cutter, Skywise and Scouter in threeway sex.
Unfortunately, I painted the original in A2 and forgot to allow for the reduction in size in relation to the script.
I had, therefor, to redo the script in photoshop. It's still small in some cases (due speech bubble size), but I hope it is legible...
.Enjoy!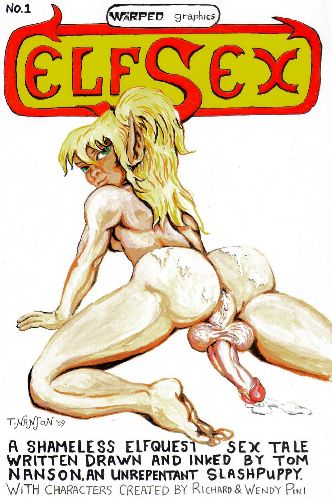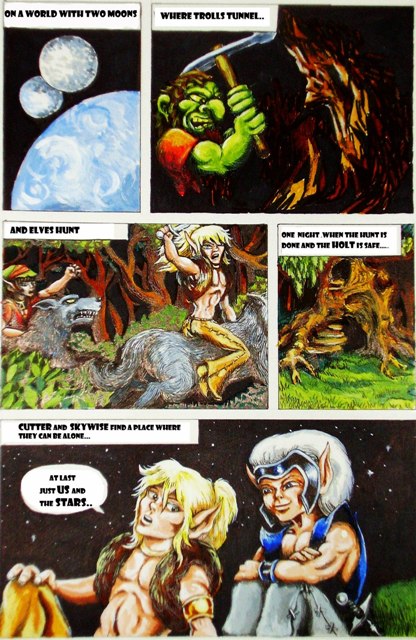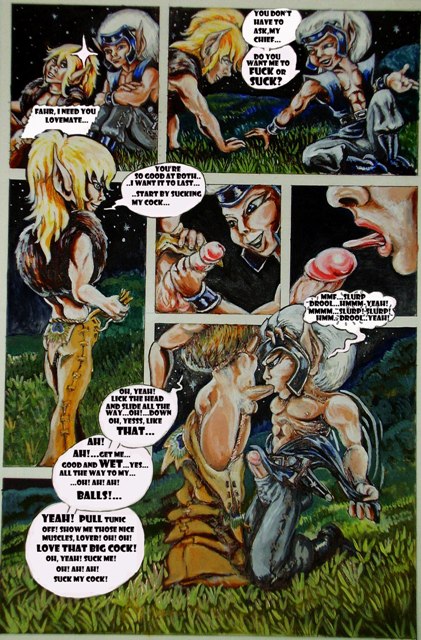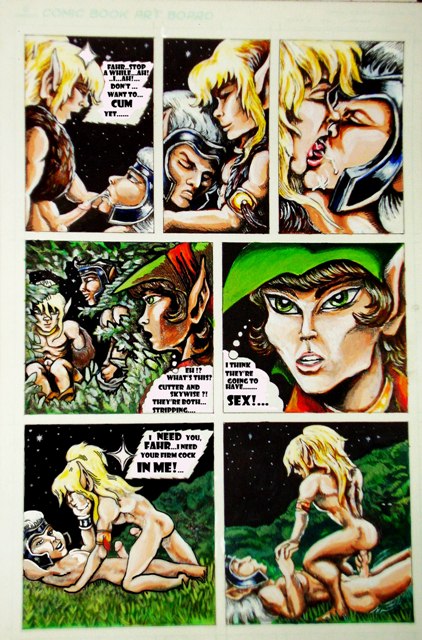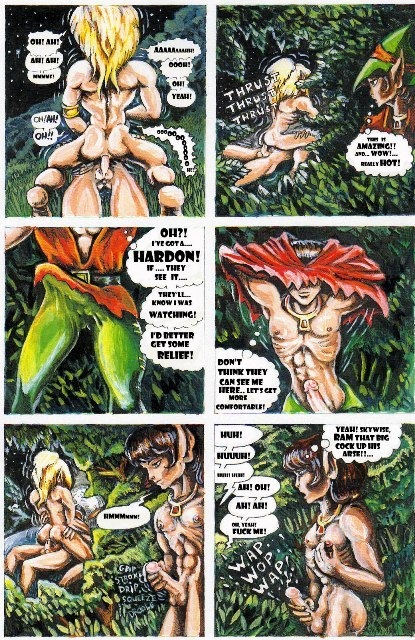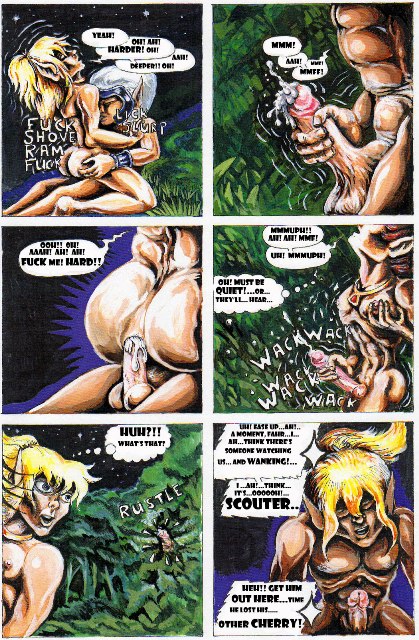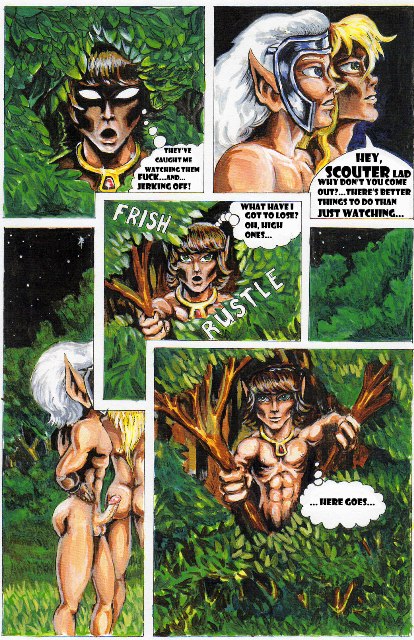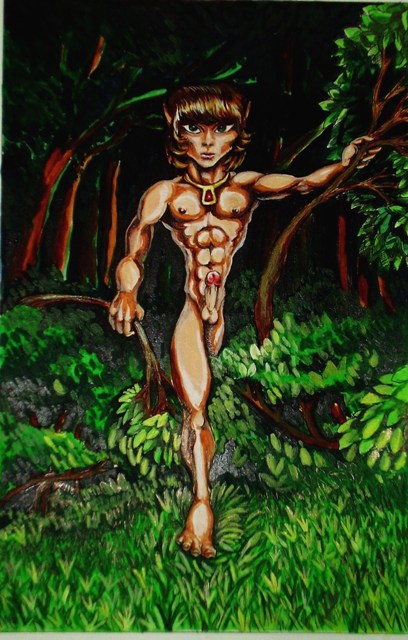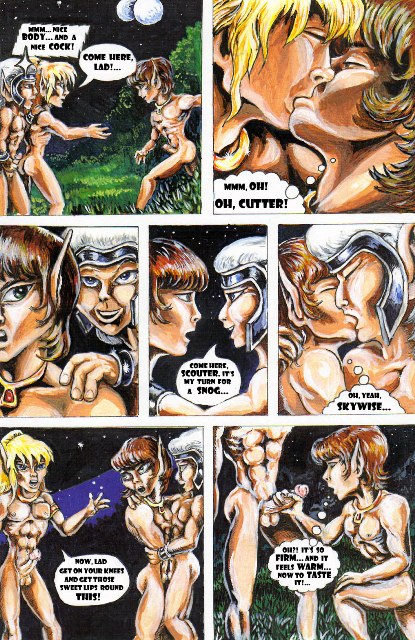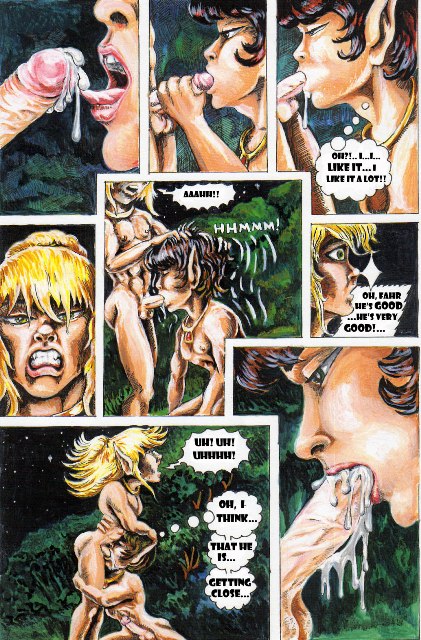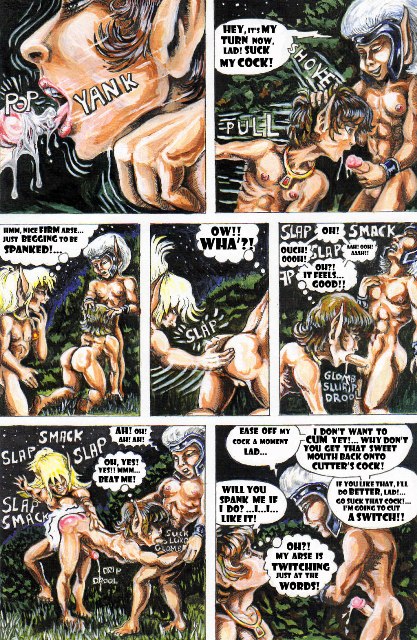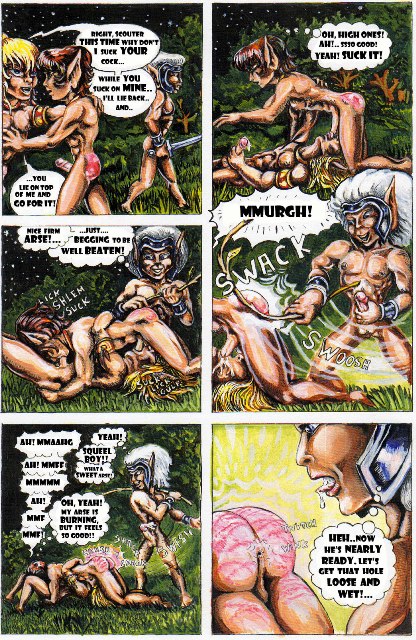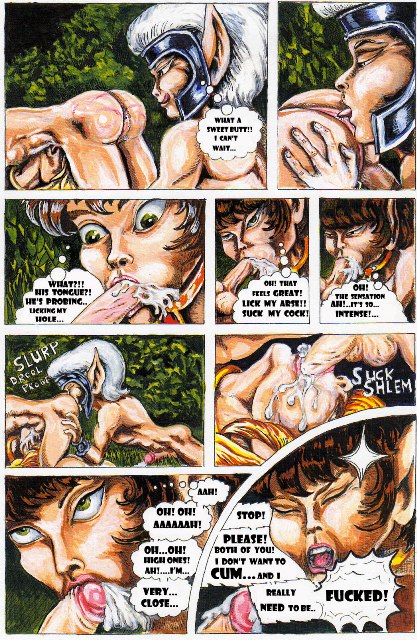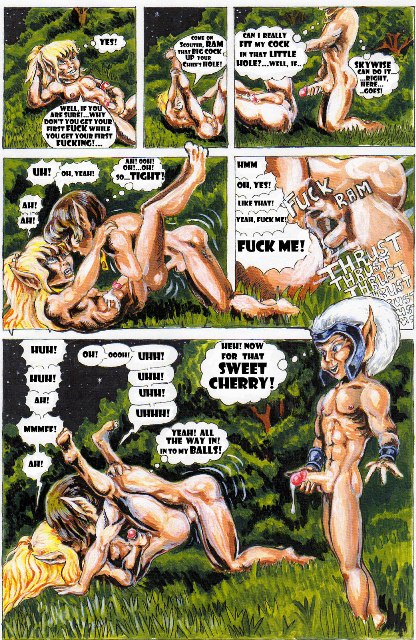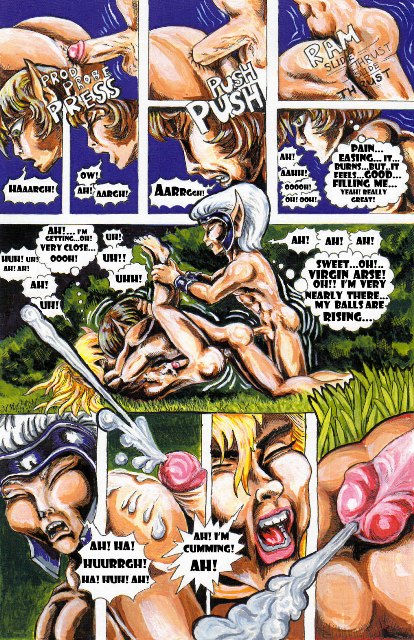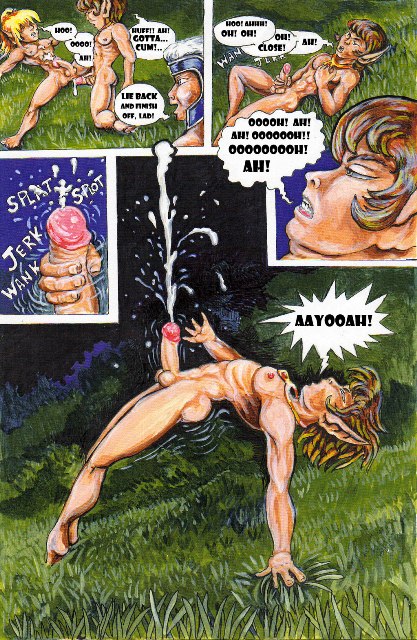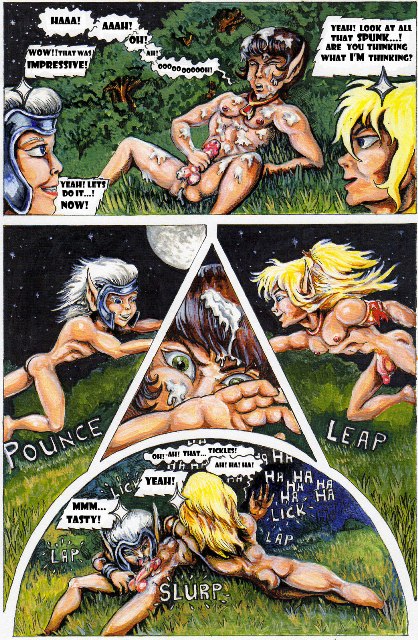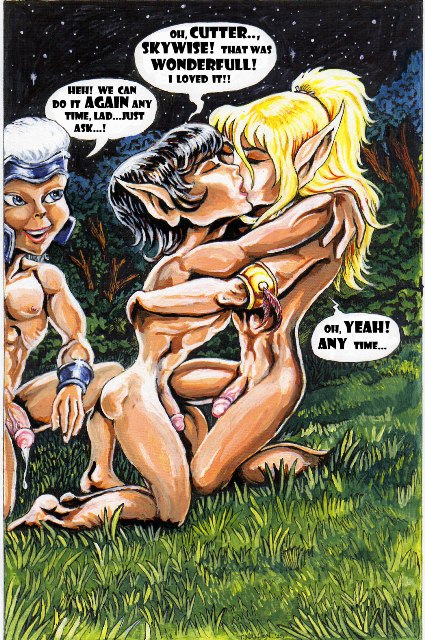 ELFSEX 2
For Elfsex 2, I came up with my own characters.
Meet Raven and Brightsong...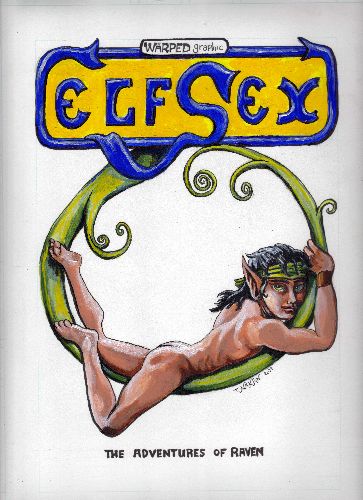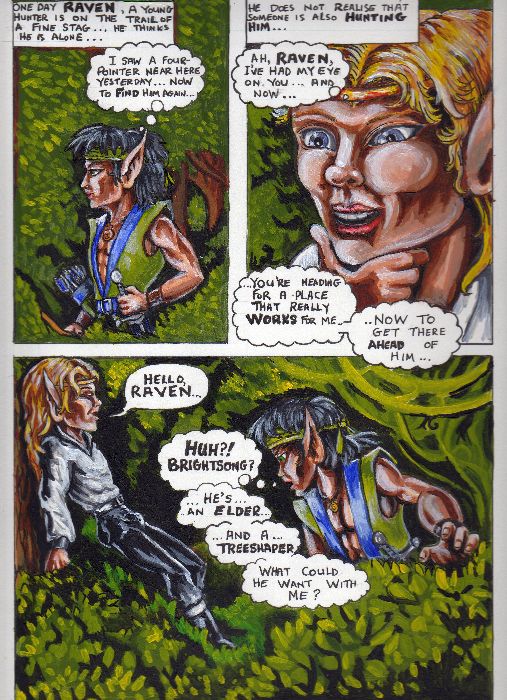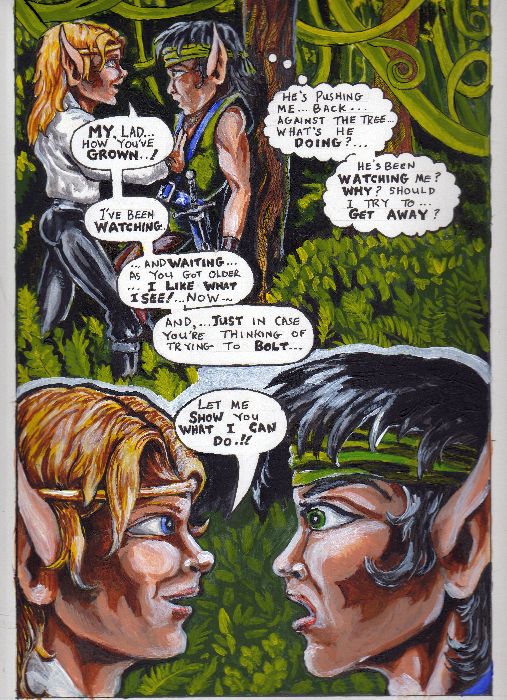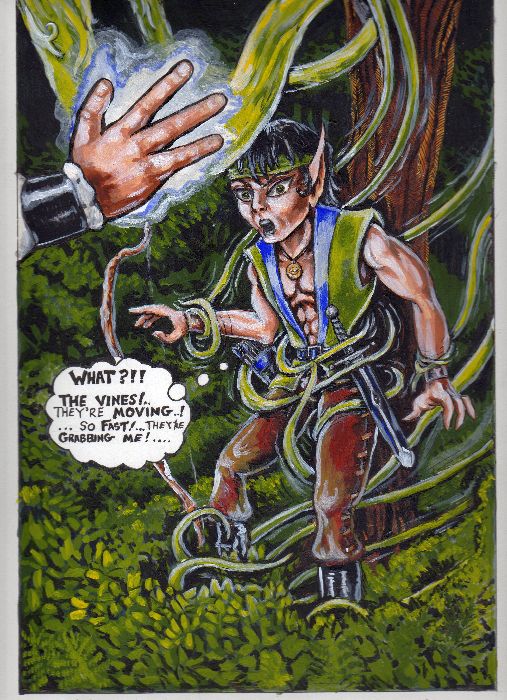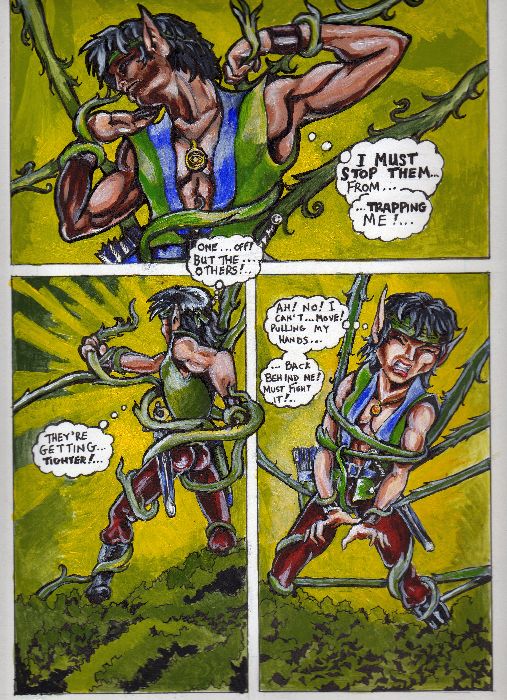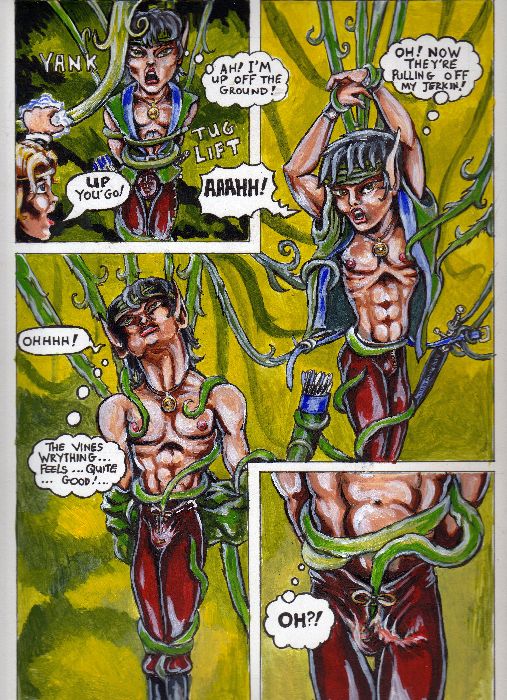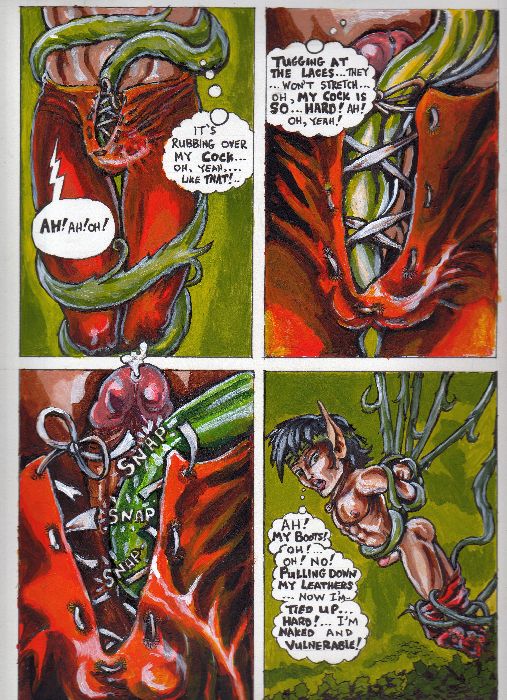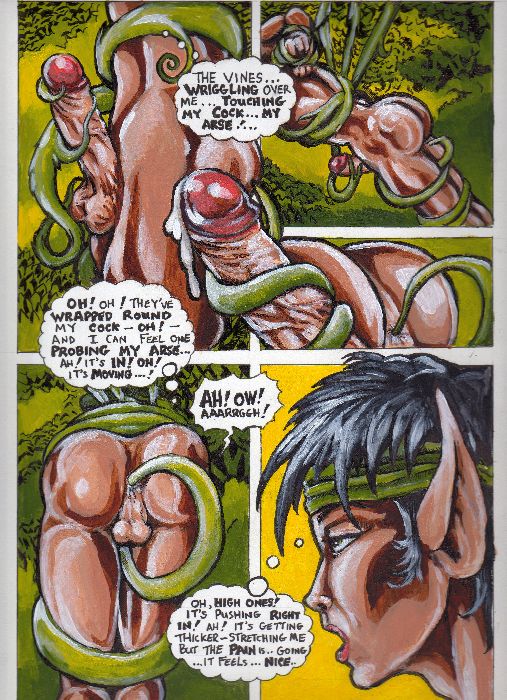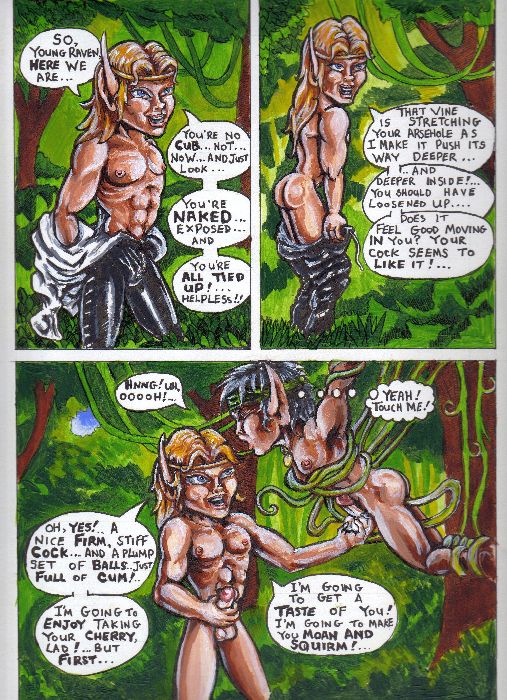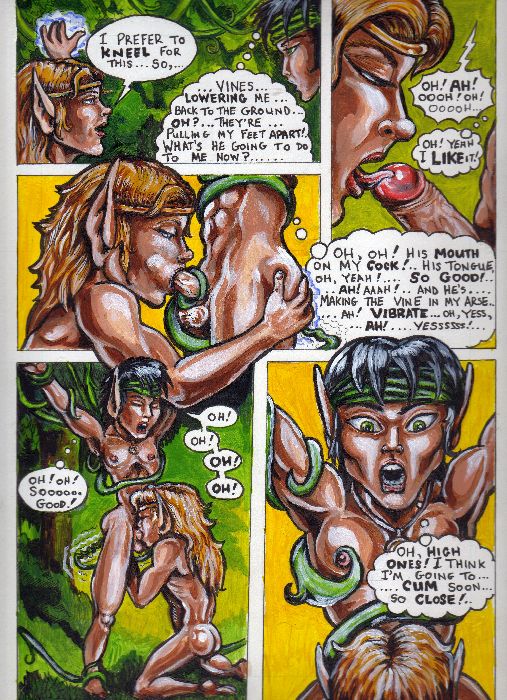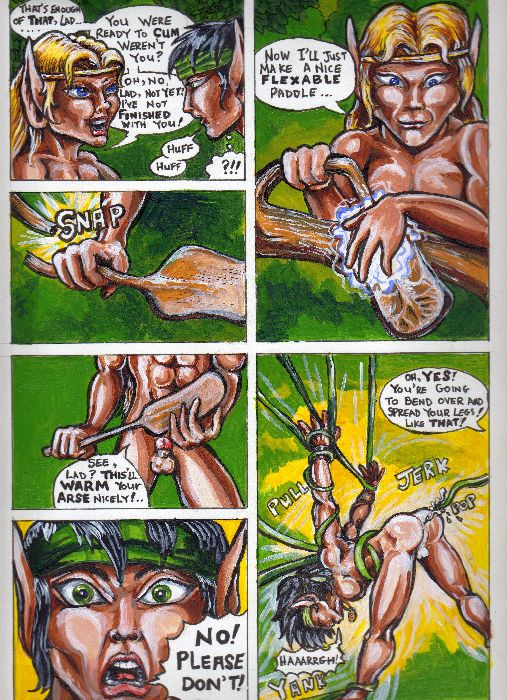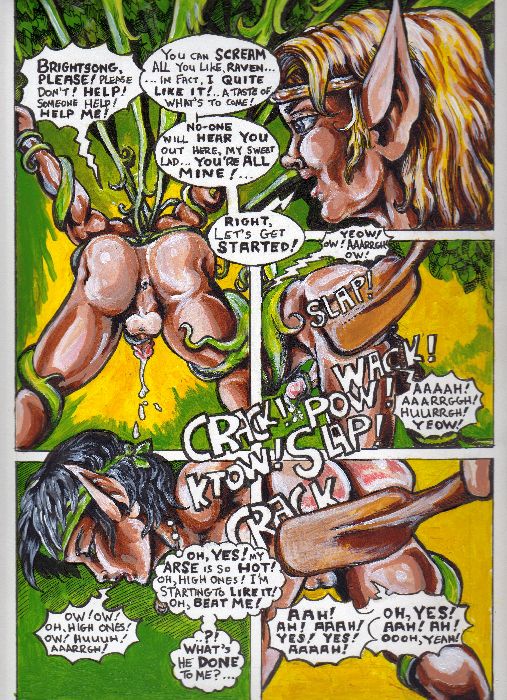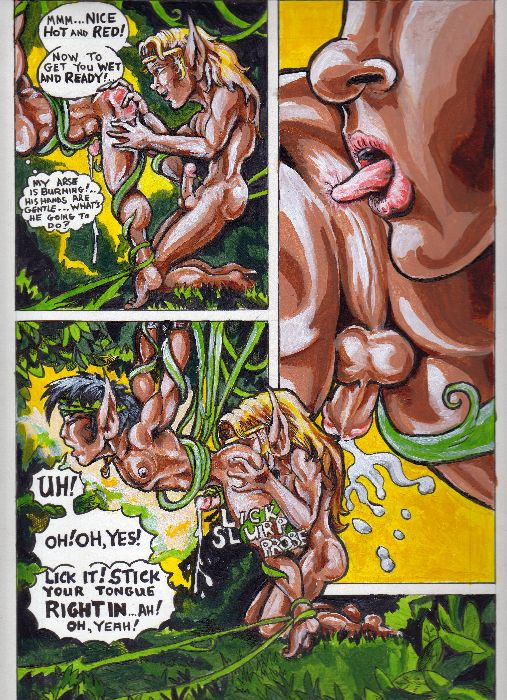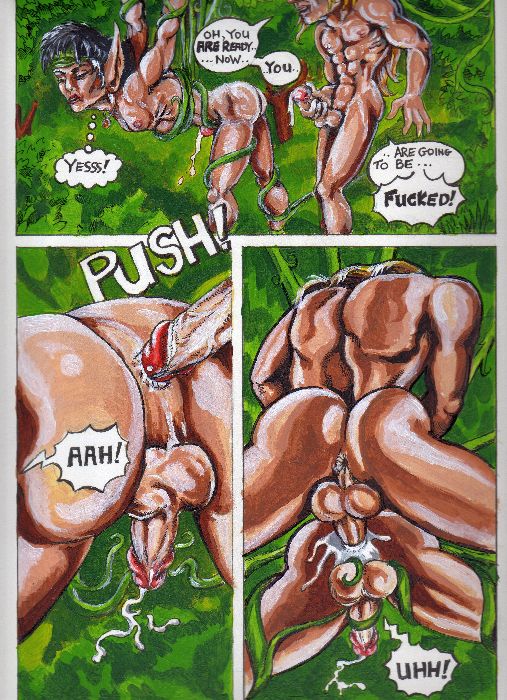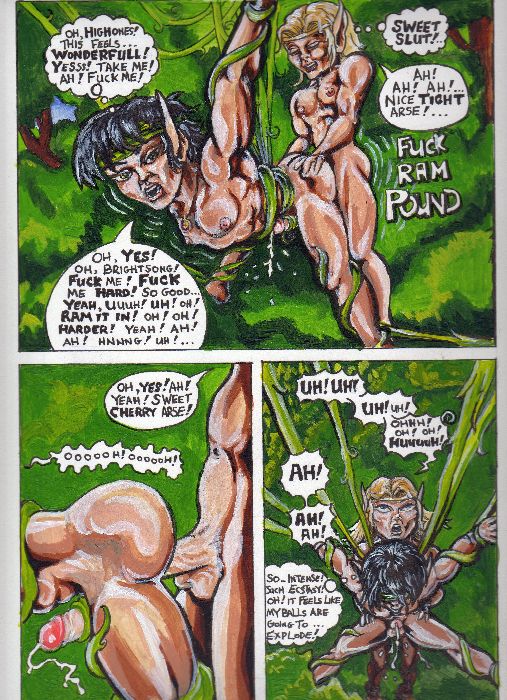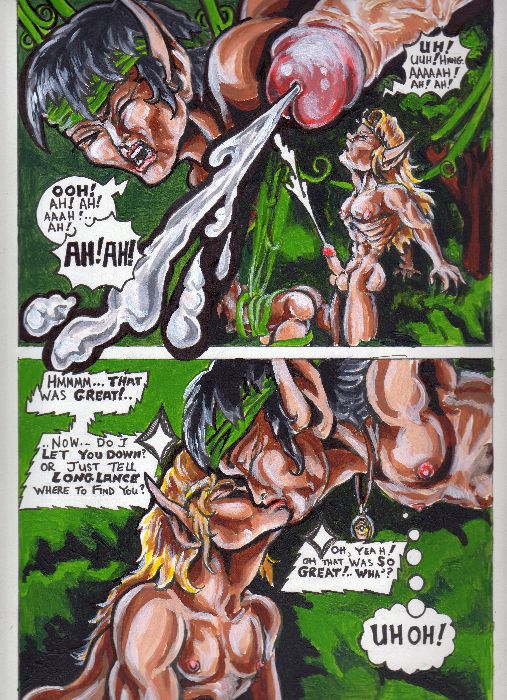 ELFSEX 3
RAVEN AND THE GLIDERS
FOR THIS THIRD COMIC, I INTRODUCE TWO NEW CHARACTERS: TYRIEL AND LORD SAAL...